Calvin Kincaid's Car Collection
This page is dedicated to Calvin Kincaid's car collection. The saying is true - EVERY car has a story...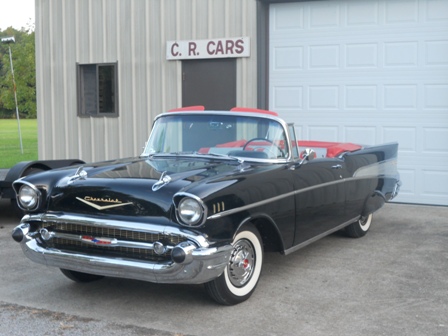 This 1957 Chevrolet Bel-Air Convertible was bought at the 2005 Auburn Spring Auction in Auburn, AL. It is a frame-off restoration and is used as a driver now.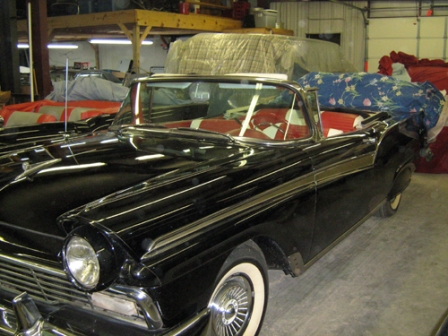 This 1957 Ford Fairlane 500 Sunliner Convertible was purchased for me at the Dean Kruse-Tom Barrett Car Auction in Scottsdale, AZ, by my friend Ronnie Riddle in 1989. It is also a frame-off resoration and is also used as a driver. It could be a show car again with detail.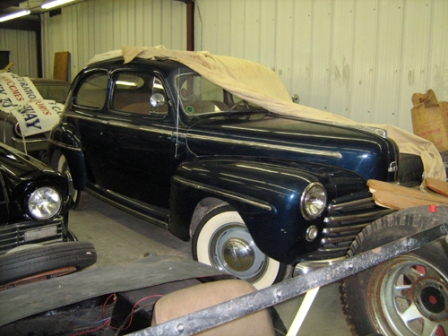 This 1947 Ford Super Delux 2 Door Sedan was purchased from a college student in Nashville in 1983. It needs to be restored.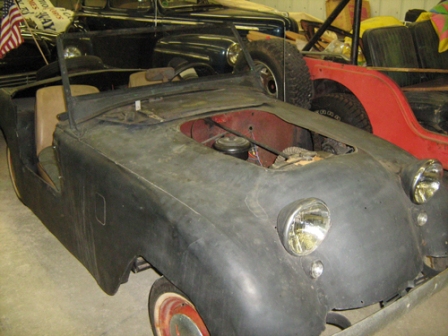 I purchased this 1949 Crossley Hotshot Roadster at a National Swap Meet that was held in Hershey, PA last fall. It is mechanically restored, but the body and interior still need some work.
This 1967 Ford Mustang Frost-Turquois Small-Block 4-Speed Fastback was purchased in Shelbyville from Henry Hulan by Ronnie Riddle and then sold to me around 1990. It runs and drives great. It also boasts a new paint job.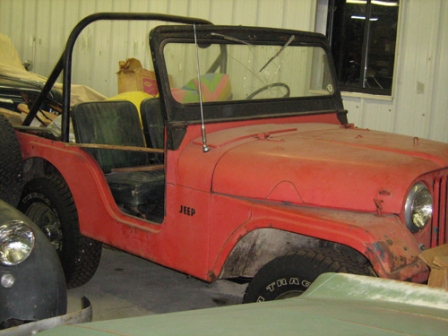 This 1961 Jeep was owned by my father, Earl Kincaid, and used on his farm. My mother gave it to me when my father passed away in 1979. It needs restoration.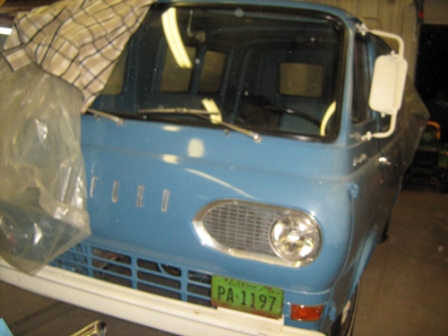 This 1967 Ford Econoline is similar to the one I had in 1966, which was my first new Ford truck that I purchased from Stewart-Potts Motors in Shelbyville, TN. Mr. Jobe, owner of Jobe's Market in Shelbyville, bought this van (pictured) two weeks after I bought mine. His truck was purchased from a dealership in Nashville, TN. It was used as a grocery delivery van until the market closed. This is that very truck that I purchased from his widow in 2004. It runs and drives great.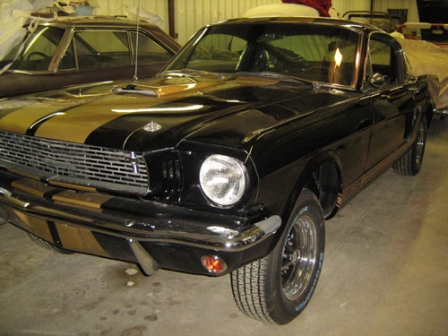 This 1966 Ford Mustang Shelby GT 350H was purchased from a doctor in Monteagle, TN, who bought it from Hertz Rental in late 1966. I am attempting a complete restoration on this very rare and valuable Mustang. I am about half-finished with the restoration.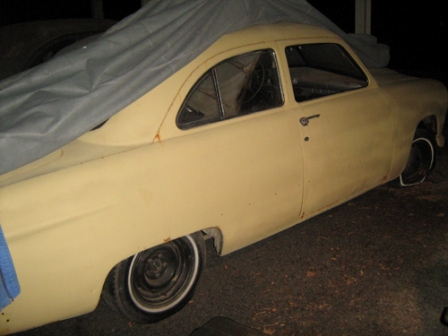 This 1950 Ford 2 Door Sedan came from a fellow club member Moe Harrison. When Moe passed away a few years ago, I went to his auction and purchased this car, 2 1950 Ford parts cars, 1 1957 Chevy 2 Door Sedan, and three flathead motors. If I live long enough, I will find something to do with these things!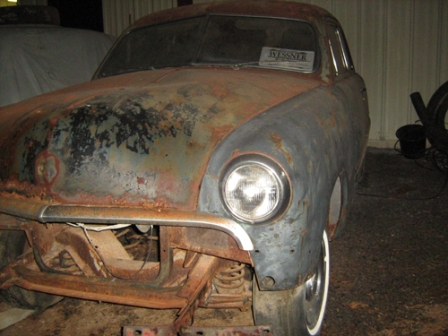 1951 Ford Coupe - Very rough! Maybe a fixer???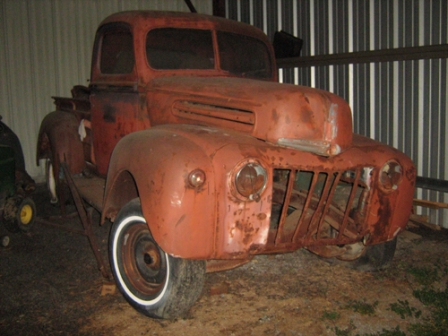 This 1942 Ford Pick-Up can be deemed a really aggressive restoration project. Again, if I live long enough, it will be restored or sold at auction when I kick off.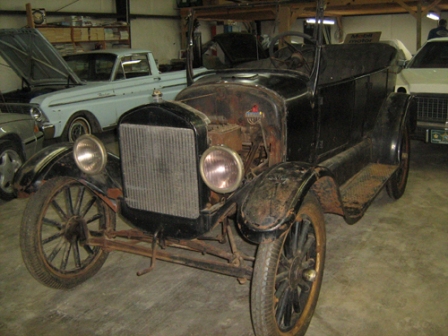 1927 Ford Model-T Touring Car - MY FAVORITE! I believe this is all original and it was last tagged in 1961. I got this from a fellow club member, Dan Williams from Wartrace, TN. Me and another fellow member, Jimmy Taylor, have not gotten it running yet. I probably need Charlie Swann or Garland King (two other fellow members) to help us out. I do not wish to restore this car - it will be used to just drive and ride the grand-kids around in.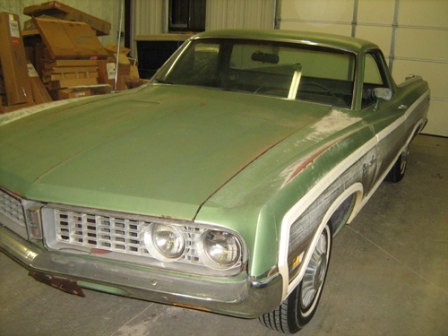 This 1971 Ford Ranchero was bought new by Phil Pyrdum at Stewart-Potts' Motors. I purchased it from Jimmy Taylor in 2006. It needs restoration, but I drive it regularly.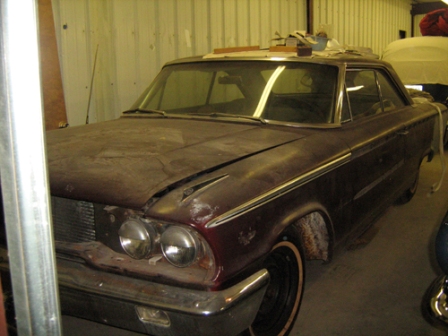 This 1963 Ford Galaxy 500XL 2Dr. Hardtop is pretty scarce! It is a P code HiPo package police interceptor Ford. The car is from Nashville, TN, and purchased from Ronnie Smith, former manager of E.B. Smith Chevrolet. It needs general restoration.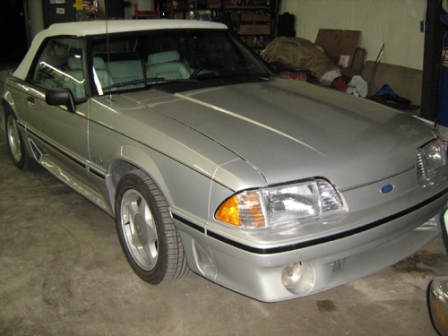 This 1991 Ford Mustang GT Convertible is nice and FAST! I purchased this in a Birmingham, AL, spring auction about five years ago. It came from Florida. It needs a little work, but everything runs great! Really fun car!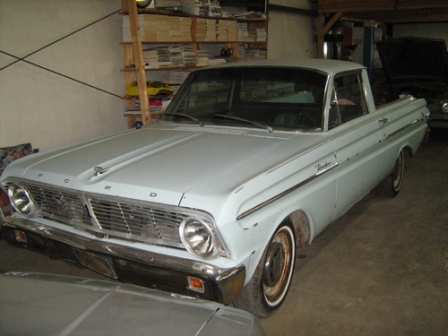 This 1965 Ford Ranchero was sold new at Stewart-Potts' Motors to LaJune Waggoner and sold to me by his sister, Mrs. Kenneth Cooper, about ten years ago. Their brother, Danny, drove it for years. It has a 289 4 bl. engine and automatic transmission. It needs restoration.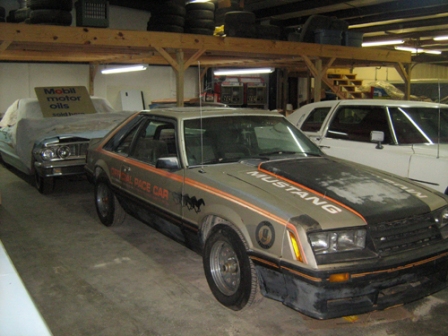 This 1979 Ford Mustang Indy 500 Pace Car V-8, is extra rare. I bought this in Murfreesboro, TN. My friend Eddy Mahaffey found it for me. It needs general restoration.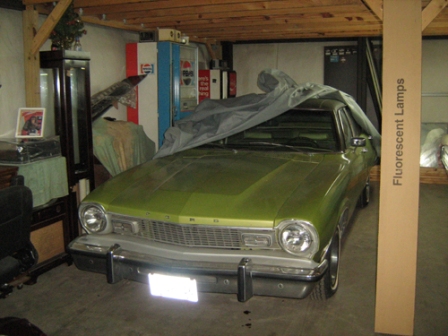 This 1975 Ford Maverick was bought new in Shelbyville by Malcom and Nellie Mae Morgan. I bought it at their estate auction. It runs great. It needs the air re-charged and new paint.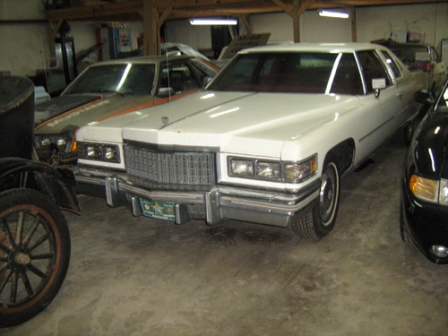 This 1976 Cadillac Coupe DeVille was a gift from my uncle's estate. Being from the Florida coastline, it has some rust around the roof. Florida cars rust from the top down, not from bottom to top. It needs some body repair and paint work. It runs well. Uncle Charles Snow lived next to the coast in near Jacksonville, FL. The car is originally from Texas.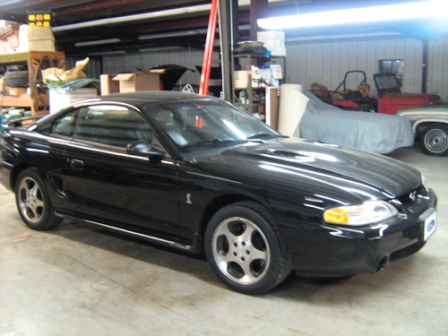 This 1997 Ford Mustang SVT Cobra is a neat, black toy. It's a future collector car. It runs and drives great. It also runs fast if you push it!