Member Cars - Club Officials - Contact Us - Swap Meet -Annual Car Show
Welcome to the Celebration City Region Car Club, Inc. home page!

We are a 130 member strong (and growing) Middle Tennessee car club which enjoys the beauty and preservation of automobiles (antique tractors soon to be included). We participate in local events such as parades, car shows, school events and swap meets. We hold our monthly club meetings on the 1st Thursday of each month at Mike's All American Diner next to the Walmart Supercenter at 7pm. Come in at 6pm and have some food and fellowship with the members. This is a great time to have some food, talk about cars, and most of all, HAVE FUN!
Net proceeds from CCRCC, Inc. activities are distributed to needy organizations in accordance with IRS rules and regulations governing 501C4 public corporations.
Please follow us on Facebook!
Click here.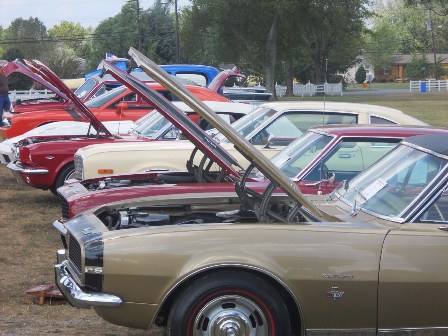 "It's SHOW TIME!"